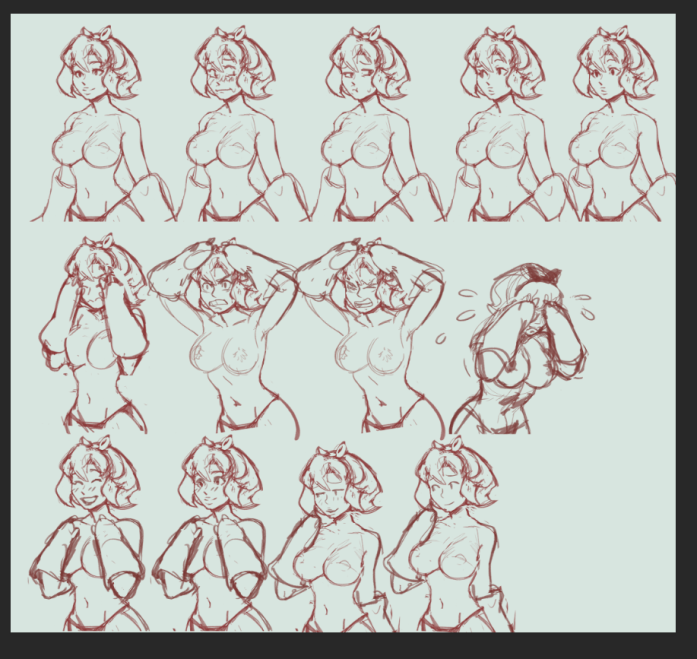 Hey, everyone!
We can now say, with certainty, the release date for the completed version for both patrons and the public release! The patron version will be out on the 25th, the public version on the 28th!
This has been one of our longest and most ambitious versions yet! So big we had to cut it in half! Our ambitious have grown with each successive update, and naturally has taken more time and effort on our part as we've progressed further and further into Con-Quest's development.
We're personally happy to see the multitude of ways that Con-Quest has mutated and changed, not just in the gameplay but in the way that Con-Quest is made and released. We've seen too many of our patrons excited and happy to see new surprises in each update to step backwards now. Sometimes, if an update takes more time than usual, say to implement a conversation system, to rehaul the gallery into the Cosplayer Compendium, or to add new emotions and character, then it simply takes longer. But the game, and each successive update, will be better for it.
With that said, here's some development updates for the week! We've got a new reward image for Ivy in the main quest line! It's an image made of four variations and an animation that's currently in progress! Gardevoir's reward is also currently in progress and nearing completion!
We've got, as you can see above, a new slew of emotions for some of our characters are currently in the works! We'll even be going through past events and dialogue to implement them for certain characters!
With that: we'll see you at the next update!