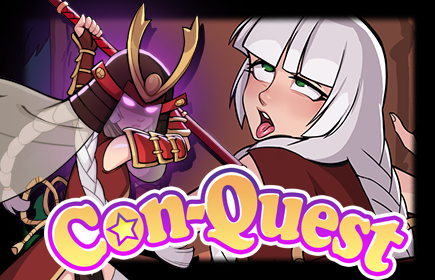 The latest Beta build featuring the new Cosplayer Sylvia is out now for all patrons!
$20 Patron (Topless Version + 2X XP) 
$40 Patron (Topless Version + 3X XP)
+Added a new Ultra Rare Cosplayer Sylvia
Sylvia can be found after completing Camo's quest.
+ Added A Quest line for Sylvia with a reward available after it is completed.+Added an unlock-able animated version of Sylvia's reward.
After completing her quest beating the ultra rare echo version of her will unlock it.
The victory counter will no longer reset when you leave the room allowing you to visit vanilla's shop to heal if needed. Encountering a Ultra Rare Girl, getting defeated in battle or running from a fight will reset the Victory Counter.
Tweaked the amount of damage revived and dealt when attacking something lower/higher level.
 Being defeated in combat will now add the "Smelly" Icon to your Map UI.  
Fixed a bug that allowed using two skills at once during combat, causing a crash.
Fixed a bug that caused the game to incorrectly calculate the players level during combat, making fights harder than they should have been.
Fixed a bug that caused the Element icons to not reset when ending combat with any element other than "Normal". 
We are still working on polishing the earlier parts of the game, so we don't have a solid date on when the public version will be out, but as soon as we do it will be announced in a public post.